Plus-Plus is made for creative souls of all ages.
Plus-Plus comes in two sizes: BIG is designed for the youngest children, so even the smallest hands can join in. Plus-Plus is for slightly older children.
Get inspiration and guidance for your Plus-Plus creations. In the inspiration universe, you'll find something for every taste.
Plus-Plus is created for all creative souls. If you're a structured builder, you can learn new skills with Learn to Build. If you prefer free play, check out our various color mixes. Are you looking for a specific color? You'll find all our colors separately under single colors.
Our tubes are available in multiple sizes and countless color mixes. The tubes are reusable and perfect for storing Plus-Plus. Try our Tube Selector below and create your own stories.
Blue is not just blue. It can range from Pastel Blue to Neon Blue. Every color provides a unique expression, which is why Plus-Plus comes in a wide variety of colors that you can purchase separately. See some of our newest colors below.
"What I find fascinating about Plus-Plus is that it is a single molecule. One brick that because of its shape can interlock with other bricks that are identical to it. And from a single repeated element you can create all the diversity in the world. It's almost like the idea of the atom, or the molecule as a toy."

Bjarke Ingels
architect, founder and creative partner - Bjarke Ingels Group (BIG)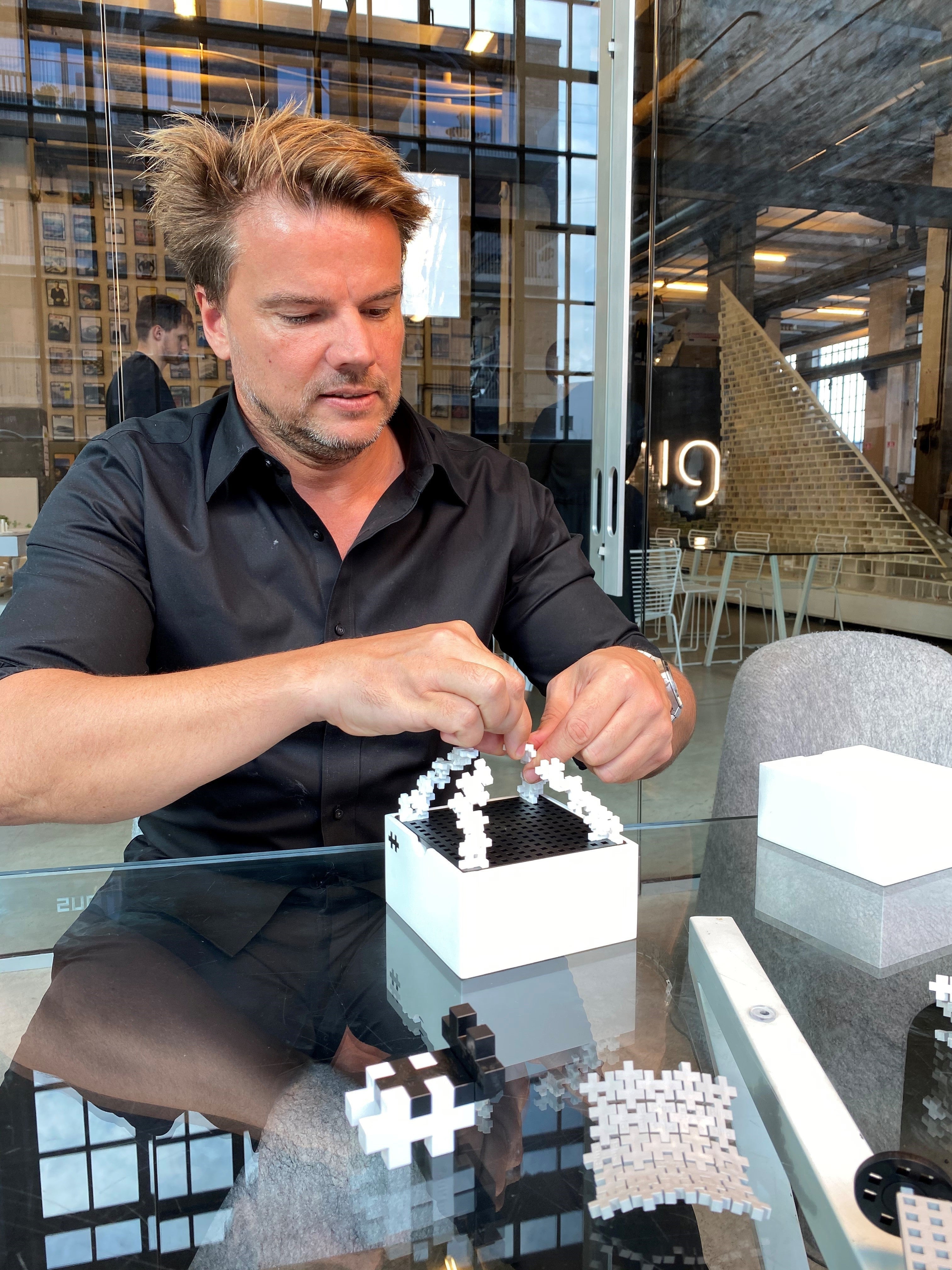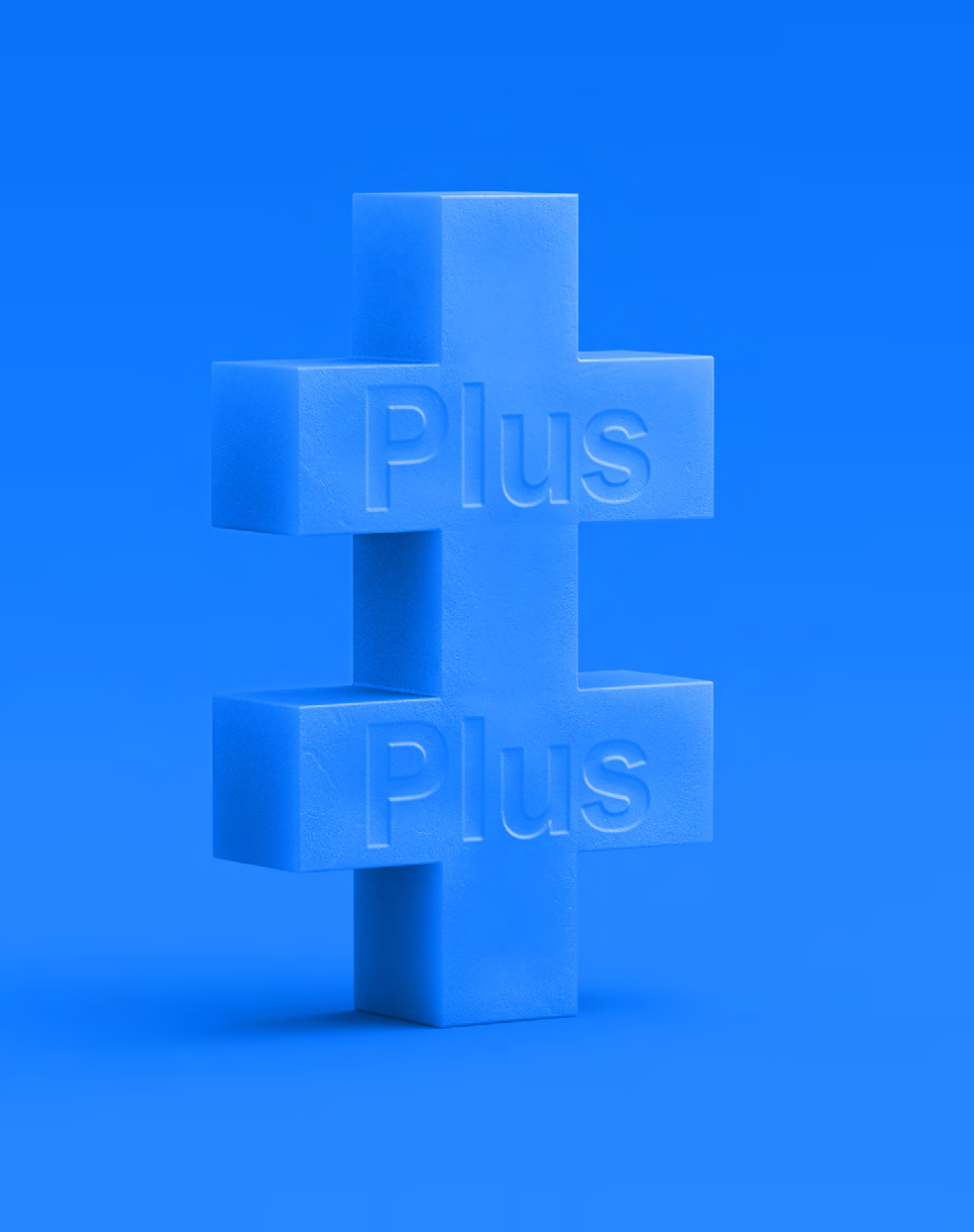 Behind the icon
The unique shape has been our signature since the 80s, and to this day, Plus-Plus stands pure and strong in its simplicity. We believe that too many options can get in the way of good, focused play, and that's why we believe in simplicity.

Play resides in all of us, and through one shape, we inspire creative souls everywhere to play, regardless of age. With Plus-Plus, you can create all sorts of designs in a multitude of colors! Our colorful world is appreciated by young and old alike, and Plus-Plus is actively used in the education sector because of its excellent learning properties such as fine motor skill development, three-dimensional learning skills, and problem-solving.

It's amazing to watch children develop and acquire new skills, but sometimes play should just be fun. Plus-Plus can be both. Our trust is in the children and we believe that free play is developmental in itself.

With one shape, we set play free play and let children create their own stories.
Read more
There is something magical about toys. In moments of joy and sorrow, toys play a central role in children's comfort, well-being, and, above all, happiness. Who doesn't have fond memories of their own childhood toys?
Much has changed over the years, but the need for good, developmental classic play remains - perhaps stronger than ever today. Plus-Plus is a classic toy that puts the child's development and happiness in focus. The educational benefits of playing with Plus-Plus can be found here.

At Plus-Plus.dk, you have Denmark's largest selection of Plus-Plus. Here, you'll find bestsellers, news, and classics. Make a simple and easy order with us, and the products will be shipped to you. You avoid standing in line at toy stores, which can be a struggle, especially around Christmas, and something you typically put off until the last minute. Furthermore, you don't have to carry the toys home. At Plus-Plus.com, you can also find a lot of inspiration for playing and building. Did you know, for example, that many children use Plus-Plus to build domino runs or stack towers? Visit the inspiration universe here. If you need a good gift idea, you'll find it here. We offer toys for all ages - from Plus-Plus BIG for the little ones to Plus-Plus for slightly older children or perhaps adults who simply love construction toys.