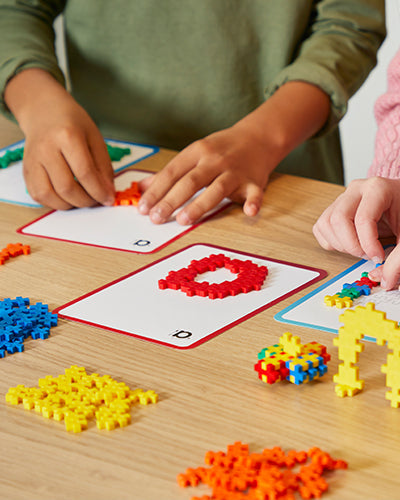 Learn to Build
In the Learn to Build category, you receive a box with an amazing mix of colors and a guidebook. It's the perfect way to get started with Plus-Plus, as the box contains both building instructions and inspiration.


You have seen
16
out of
18
products
Learn to Build


Forget about dull building sets - with Learn to Build, your possibilities are endless! You can follow the instructions in the guidebook and create beautiful 2D creations of any shape and size. Alternatively, unleash your inner master builder and construct incredible 3D creations that will impress friends and family.

When you open the Learn to Build box, you enter a world of play. The colorful Plus-Plus pieces are the key to crafting countless fantastic creations. In the accompanying guidebook, you'll find inspiration to get started and embark on your creative journey.

Learn to Build isn't just a source of fun and creative expression; it's also a fantastic way to develop children's fine motor skills and problem-solving abilities. As they build with Plus-Plus, they enhance their hand-eye coordination, and when they create their own unique designs, they learn to think abstractly and find innovative solutions.

Imagine building a zoo filled with colorful animals or perhaps a futuristic city. With Learn to Build, anything is possible! You don't need to be an experienced builder to create something fantastic - all you need is your curiosity and a good dose of imagination.

Invite your friends and family to join you on the journey into the world of Plus-Plus. Together, you can compete to see who can build the tallest tower or the most impressive sculpture. Share your ideas and inspire each other while creating unforgettable memories together.

Dive into the wondrous world of creativity with Learn to Build. Whether you follow the instructions or follow your own intuition, one thing is certain: You'll be amazed by what you can create! So, start building, playing, and exploring - the only limit is your imagination!