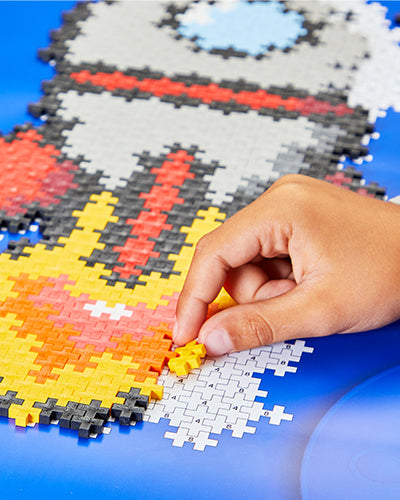 Puzzle by Number
Puzzle by Number is the perfect blend of puzzles and paint by numbers. Choose the color that corresponds to the number, and soon you'll have created a masterpiece. Puzzle by Number comes in various designs and is a delightful activity for the whole family.


You have seen
11
out of
11
products
Puzzle by Number


As you follow the template and place the correct colors on the corresponding numbers, you'll see a beautiful image take shape. You can select from different designs such as animals, vehicles, or nature scenes. It's a fantastic way to develop your fine motor skills and color recognition.

When you're finished creating your Puzzle by Number, you'll have a completed artwork that you can hang up in your room. It requires neither glue nor ironing. You can also choose to use the pieces as building elements to create other imaginative structures. The possibilities are endless!

Puzzle by Number is suitable for children of all ages. It's a wonderful way to introduce young children to numbers, colors and shape recognition, while older children can challenge themselves with more complex designs and templates.

Whether you're seeking a fun activity for rainy days at home or aiming to enhance your child's creativity and cognitive skills, Puzzle by Number is the perfect choice. Give yourself or your child the opportunity to explore and develop through fun and learning with this exciting set.