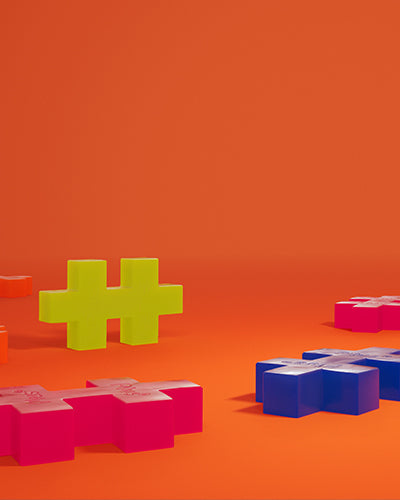 Colormix
Are you a big fan of colors? Then you've come to the right place, as here we have gathered all our colour mixes, ranging from delicate pastels to tropical hues and everything in between.


You have seen
16
out of
27
products
Colormix


Play is an essential part of children's development and imagination. It is through play that they explore, create, and learn. At Plus-Plus, we aim to unleash play and provide children with the opportunity to express their creativity in a unique way.

Plus-Plus comes in two sizes, BIG for ages 1 and Plus-Plus for 5 and up.

Set the play free - endless play and learning
With our wide range of colourful Plus-Plus pieces, we open the door to a world of limitless creative possibilities. Whether it's building simple figures or crafting intricate 3D models, there are no limits to what can be created. Plus-Plus is shaped as a simple geometric unit that easily interconnects. This enables the creation of everything from beautiful 2D mosaics to impressive and unique 3D creations.

Our mission is to inspire children to explore their creativity and think outside the box. By granting them the freedom to create and design, we challenge their problem-solving abilities and creative mindset.

On our website, you'll find plenty of inspiration on how to unleash play using Plus-Plus. We present exciting themes and projects that can inspire children of all ages to explore new ways of building and creating. Whether it's constructing an adventure castle, a colourful rainbow or unique characters, there are no boundaries to what can be crafted with Plus-Plus.

We take pride in offering a product that is both fun and developmental. Plus-Plus not only stimulates children's imagination and creativity but also enhances their fine motor skills.

Our products are carefully crafted in Denmark and are free from harmful substances such as Bisphenol A (BPA) and phthalates. Safety and quality are our top priorities, allowing parents to confidently let their children play with Plus-Plus.

So, let's together unleash play and explore a colorful world of imagination. With Plus-Plus, the possibilities are endless and only imagination sets the limits. Give children the tool to build their dreams - choose Plus-Plus!