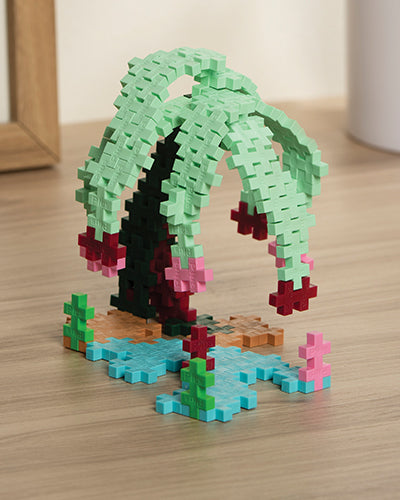 Adults
Plus-Plus is for every creative soul - regardless of age. Be inspired by the precision of an engineer and the colorful style of an artist, and get started constructing your own masterpieces.


You have seen
5
out of
5
products
Adults


With its unique design, Plus-Plus allows you to create everything from simple 2-D designs to intricate 3-D creations inspired by engineering and architecture. So, if you're an adult with a (slightly) childlike spirit, you'll discover a world of creativity and expression with Plus-Plus.

Construction toys have always been timeless playthings, and with Plus-Plus play becomes an art form. Explore your inner architect and build magnificent buildings, bridges and structures that will impress even the most experienced builders, or draw inspiration from the precision of engineers and create intricate mechanical designs that function as real machines. With Plus-Plus, your imagination is the only limit and you'll experience satisfaction as you see your creations take shape.

A world of fun for adults
We've curated the most suitable Plus-Plus products for adults who want to explore their creative sides. Our selection includes sets with a wide variety of Plus-Plus in different colors and sizes, enabling the creation of intricate and detailed designs. Whether you're a beginner or experienced, these products will challenge you.

Plus-Plus isn't just an entertaining activity; it's also a therapeutic experience. As you focus on building, stress and worries are minimized and you become fully absorbed in the creative process. Let Plus-Plus be your meditative escape from the business of everyday life and give yourself time to immerse in play.

So, venture into the world of Plus-Plus and experience the fun and challenging play that awaits you. Take time to play like an adult and let your inner childlike curiosity flourish. With Plus-Plus, you'll discover a realm of playful creativity that will bring joy to your heart and a smile to your lips.